Class of 1979
Harvey Penick
Golf Professional / Teacher
This exhibit is just getting started...
We are currently updating our inductee exhibits and capturing their stories in our ongoing archival and preservation efforts.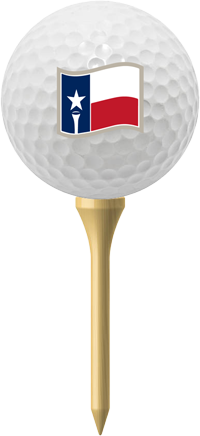 Biography
Harvey Penick, was a beloved teaching professional. Herbert Warren Wind described him as "hopelessly dedicated." He began caddying at Austin Country Club as a child along with his brother, Tom. When Penick was 19, Austin Country Club head golf professional, Carl Baker resigned, and the directors informed Harvey they would hold the position open until he graduated from high school. Penick spent 33 years as golf coach at the University of Texas (1931-63) while serving simultaneously as head golf professional at Austin Country Club. His Longhorn teams won 20 Southwest Conference Championships. In 1970 Penick became pro emeritus at Austin CC and son Tinsley became head professional.
Penick is perhaps best known for the successes of his students which include Ben Crenshaw, Tom Kite, Terry Dill, Don Massengale, Kathy Whitworth, Betsy Rawls, Sandra Haynie, Sandra Palmer and Betsy Cullen. He was also mentor to the late Wesley Ellis, Morris Williams and George Knudsen. Penick has always maintained that he did not teach the game, so much as he "guided the learning" of talented people. Harvey Penick was President of the Texas PGA Section and is a member of the Longhorn Hall of Honor, the Texas Sports Hall of Fame, the PGA/World Golf Hall of Fame, and the Austin High School Hall of Fame.
In 1992, he co-authored (with Bud Shrake) his famous Harvey Penick's Little Red Book. Filled with insightful, easily understood anecdotes, it became the highest selling golf book ever published. While Penick was a strong all-around teacher of the game, he was perhaps the most gifted instructor of the mental game who ever lived. He advocated that "once you address the ball, hitting it to the desired target must be the only thing in your life. Allow no negative thoughts and focus on your goal."
He was inducted into the World Golf Hall of Fame in 2002, seven years after his death.
Birthplace: Austin, Texas
Born: October 23, 1904
Died: April 2, 1995