Class of 1979
Betty Jameson
Professional Player
This exhibit is just getting started...
We are currently updating our inductee exhibits and capturing their stories in our ongoing archival and preservation efforts.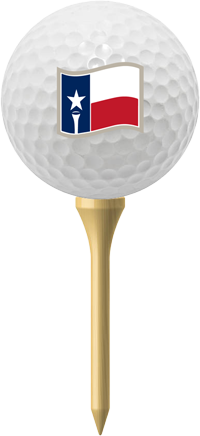 Biography
Tall, blonde Betty Jameson was known as the LPGA's first glamour girl, although she credits the stylish dress of most Dallas women golfers for her attitude toward on-course attire. Jameson made her mark on women's amateur golf in Texas when she won the state Publinx Tourney at age 13. Jameson graduated from Dallas' Sunset High School in 1939.
Dallas pro Francis Schider tutored Betty in golf as a youngster. When she moved to San Antonio to work for the San Antonio Light newspaper, she studied with San Antonio Country Club head golf professional (and fellow Texas Golf Hall of Fame Member), Tod Menefee. As a collegian at the University of Texas, she sought the counsel of TGHoF member Harvey Penick. After winning the Southern Amateur at age 15 and a pair of U.S. Women's Amateur championships in 1939 and 1940. She became the first player to win the Western Open in 1942 and Western Amateur in the same year. In 1947, two years after turning pro, Betty won the Women's U.S. Open with a 295 total. It was the first time a female golfer had broken 300 in the 72-hole event.
She won three major championships and a total of thirteen events during her career, one as amateur and twelve as a professional.
Jameson was a founder and charter member of the LPGA and was the woman who conceived the idea for the Vare Trophy for the Tour's best scoring average. In 1952, Betty Jameson donated the cup, which bears the name of Glenna Volett Vare.
She is a member of the World Golf Hall of Fame.
Birthplace: Norman, Oklahoma
Born: May 19, 1919
Died: February 7, 2009