Class of 1982
Kathy Whitworth
Professional Player
Biography
Kathy Whitworth won more tour events than other golfer on any major tour in history.
Born in Monahans, Texas on September 27, 1939 the Whitworth family moved to Jal, New Mexico, where Kathy's father Morris ran a hardware business and later became the town's mayor. It was in Jal that 14 year old Kathy left the tennis courts for the golf course and the expert guidance of fellow Texas Golf Hall of Fame teacher Hardy Loudermilk.
The athletic teen captured the New Mexico State Women's Amateur in 1957 and 1958. It was in 1958 that Kathy sought guidance from another Texas Golf Hall of Fame teacher Harvey Penick and joined the LPGA Tour. The tour had no idea what force was about to sweep though its ranks.
Kathy didn't get her first win until 1962 at the Kelly Girls Open but clearly the 22 year old was just getting started. She won again in 1962 then eight times in 1963. A pattern was emerging, when the going got tough, Whitworth got going. Kathy's first 13 wins saw future Hall of Fame Members finish runner-up. That number extended to 17 in 18 wins as 1965 was drawing to a close, but another pattern was emerging. Despite her prolific win total she had yet to win a major championship.
On November 28th, 1965 the major drought came to an end in epic fashion. A 10 shot victory at the Titleholders Championship opened the floodgates. Kathy would successfully defend her championship in 1966, win two more in 1967 and add another pair before retirement.
By the time 1973 conclude Kathy had won 53 LPGA Tour events was named Player of the Year seven out of eight seasons and also won the Vare Trophy for the lowest scoring average in seven of eight seasons. To date only Annika Sorenstam has more LPGA Player of the Year awards and no one has as many LPGA scoring titles.
Along the way there were many other milestones, some of which are outlined on this page, but her most enduring legacy is the unwavering support she showed her family, friends, fans, fellow professionals, the tour and the game itself. Her support of and stature in the women's game was recognized when Karsten Solheim created the women's version of the Ryder Cup. Kathy Whitworth captained the U.S. Solheim Cup Team through the first two competitions with her usual grace, intelligent and determination.
After her playing days concluded, she assumed responsibility as the LPGA's vice president and ultimately its president. She now oversees the administration of the annual Kathy Whitworth Invitational Junior Girls Golf Championship and the Kathy Whitworth Foundation.
Kathy is also a member of the Texas Sports Hall of Fame and the Women's Sports Hall of Fame.
One of Texas' greatest gifts to the game passed suddenly on Christmas Eve, 2022 in Flower Mound, Texas. Kathy Whitworth, the greatest winner in golf history, was 83 years young.
Career Highlights
88 careers wins
first female player to break the $1 million barrier.
six major championships.
LPGA Player of the Year seven times between 1966 and 1973
won the Vare Trophy for best scoring average by an LPGA Tour Player a record seven times between 1965 and 1972
World Golf Hall of Fame class of 1982
Associated Press Female Athlete of the Year in 1965 and 1967.
She was Named "Golfer of the Decade" by Golf Magazine for the years 1968 to 1977 during the 1988 Centennial of Golf in America celebration.
She received the 1985 William Richardson Award from the Golf
A record 11 holes in one during LPGA Tour tournaments
LPGA Tour record 17 year streak with at least one win per year.
93 runner up finishes
Solheim Cup Captain
Talented Guidance: Hardy and Harvey
The greatest winner the game has ever known has the good fortune to have two fellow Texas Golf Hall of Fame members guide her from an early age: Hardy Loudermilk and Harvey Penick.
A Moral Leader
Kathy Whitworth wasn't just a leader on the course. In the early 1960's when the bus carrying the LPGA players pulled into a town in the Jim Crow south, everyone got off and lined up to check-in at their hotel. When Renee Powell reached the front desk the Tour's only African American player was informed that her reservation had been lost and the hotel was completely booked. From the back of the line came Kathy Whitworth who informed the hotel staff that if Renee Powell wasn't going to stay in the hotel then none of the players would be staying in the hotel. The hotel manager quickly found a room for Ms. Powell but the kindness shown at that moment still resonates with Renee.
181 Top Two Finishes?
Is it possible that the 88 time winner also had 93 runner-up finishes?
One in a Million
No woman ever won a million dollars in her golf career, until Kathy Whitworth.
An LPGA Legend
LPGA Players Angela Stanford, Stacy Lewis and Ally Ewing share their thoughts about Kathy Whitworth and her legacy.
Recognizing the Greatest
Seemingly every organization has recognized Kathy's achievements both on and off the course.
Tribute to a Champion
Golf Channel's Rich Lerner remembers the game's greatest winner.
Her Philanthropy Lives On
Kathy was relentless in ensuring that others were taken care of. That passion has survived her.
Keepsake
Kathy won all 88 tournaments with this putter and held it together with electrical tape!
Deep Dive Interview
Kathy Whitworth - Texas Golf Hall of Fame
Deep dive video interview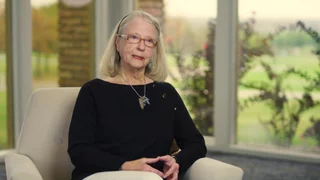 0:39
Kathy Whitworth - Texas Golf Hall of Fame
0:57
Kathy Whitworth - Who Was Kathy?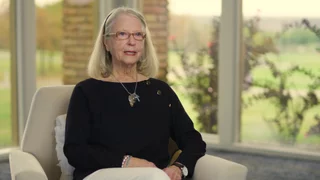 0:18
Kathy Whitworth - Born In Monohans Texas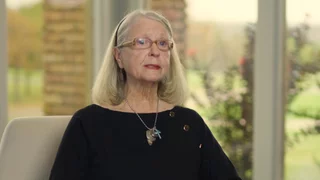 1:26
Kathy Whitworth - 1975 LPGA Hall of Fame Induction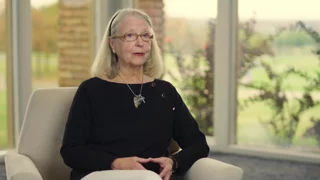 1:35
Kathy Whitworth - 1957 & 1958 New Mexico State Women's Amateur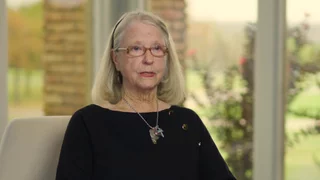 1:13
Kathy Whitworth - Leading The LPGA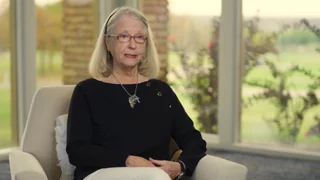 1:30
Kathy Whitworth - First Introduction Into Golf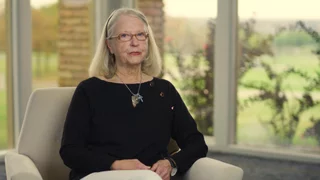 0:26
Kathy Whitworth - Odessa College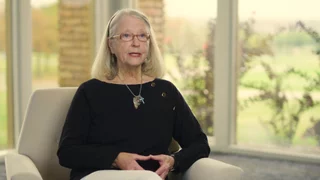 1:17
Kathy Whitworth - Next to Last Win at 1984 Irish Open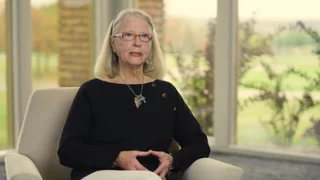 0:38
Kathy Whitworth - 7X Vare Trophy Winner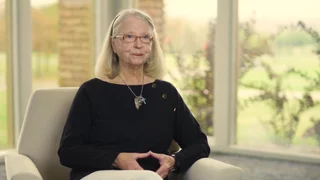 2:13
Kathy Whitworth - Solheim Cup & Losing Her Mom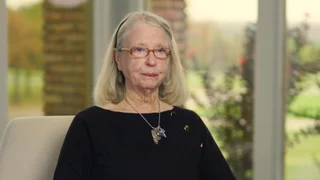 1:29
Kathy Whitworth - Meeting Bettye Odle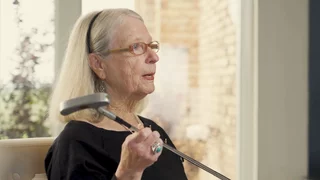 2:50
Kathy Whitworth - Electrical Tape Putter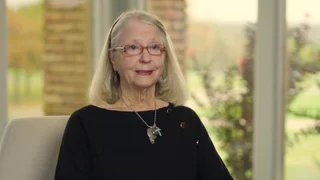 0:24
Kathy Whitworth - 1965 & 1967 Associated Press Female Athlete of The Year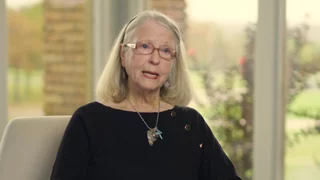 0:59
Kathy Whitworth - Last Professional Win in 1985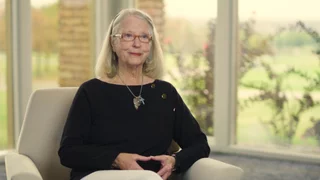 1:06
Kathy Whitworth - Won 6 Majors & LPGA Championships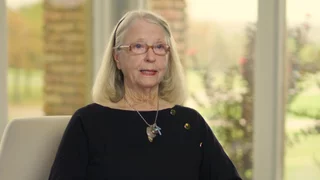 0:52
Kathy Whitworth - 7X LPGA Player of The Year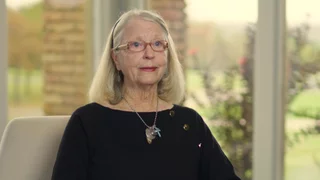 1:23
Kathy Whitworth - Losing In Playoffs in 1960 & 1962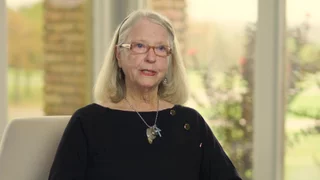 1:14
Kathy Whitworth - 2005 Retiring From Competitive Golf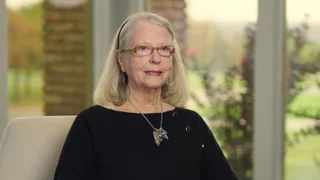 1:05
Kathy Whitworth - 88 Golf Victories
0:31
Kathy Whitworth - Golf Magazine Golfer of The Decade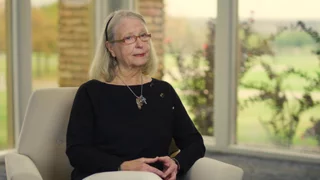 0:26
Golf Writer's 1985 Outstanding Contributions to Golf Award
Wilson Staff ambassador
Kathy Whitworth was inducted into the World Golf Hall of Fame in 1975
Playing partners
Whitworth in the early years
Vintage Whitworth
Celebrating a long putt
From the bunker
A Texas Golf hero
LPGA Ambassador Kathy Whitworth
Kathy Whitworth portrait
Golf Course Association Award of Merit recipient
Rolling the rock
Young Whitworth
Kathy Whitworth with North Texas Shootout Champion Inbee Park
A champion of women's golf in Texas
A member of the Walter Hagen Golf Advisory Staff
Young Whitworth swinging away
Young Whitworth in competition
Hitting from the fairway
Young Whitworth hits from the fairway
Texas Shootout Ambassador
Adding to the trophy collection
Young Whitworth with her Walter Hagen Golf Co. staff bag