Class of 1984
Ben Crenshaw
Professional Player
Biography
Ben Crenshaw was so popular with the folks in the gallery that they actually get mad at him when he does not perform as well as they would like.
Crenshaw has been a winner since claiming the Texas State Junior Boys Championship in 1969 at Brackenridge Park. At the University of Texas, he won two individual NCAA titles and shared another with teammate (and fellow Texas Golf Hall of Fame member) Tom Kite, as the Longhorns managed two team titles.
In 1973 Crenshaw won his Tour Card in the qualifying tournament by 12 shots over runner-up Gil Morgan. Crenshaw then won his debut tournament as a PGA Tour eligible player at the Texas Open. Crenshaw, whose deft putting touch has helped him win 19 tournaments, including the 1984 and 1995 Masters, after attending the funeral of his friend and mentor, Harvey Penick.
Additional playing accomplishments include:
Four Ryder Cup teams (1981, 1983, 1987, 1995) and captained the historic 1999 team
World Cup Team member in 1972 and 1988
In 1991 Bob Jones Award winner, the highest honor bestowed by the United States Golf Association in recognition of distinguished sportsmanship in golf
Ben's interests remain related to golf. He is a partner in a golf course architecture firm based in Austin .His entry into the golf architecture business brought closer a life-long goal of creating quality golf courses in the classical style. He also served on the Museum Committee of the United States Golf Association.
Birthplace: Austin, Texas
Born: January 11, 1952
Career Highlights
1984, 1995 Masters Champion
1981, 1983, 1987, 1995 Ryder Cup Team Member
1999 Ryder Cup Captain
Joining the Tour
Gentle Ben earned his Tour card in typical Crenshaw fashion.
History Buff
Among players Ben Crenshaw is the golf historian of his generation.
Leaving a Legacy
Ben and partner Bill Coore comprise one of the great golf course design teams in history.
Great Friends
Ben has an uncommon number of good friends, including one of his assistant captains from the 1999 Ryder Cup team and 1981 Ryder Cup teammate Bill Rogers.
Deep Dive Interview
Ben talks about his early days learning golf in Texas with Harvey Penick, stories of his PGA playing days, and his interests in building golf courses and preserving golf history.
Ben Crenshaw - Earned His Card at Texas Open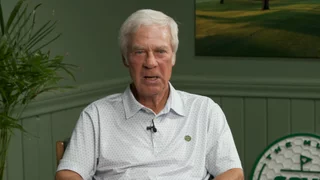 1:08
Ben Crenshaw - Earned His Card at Texas Open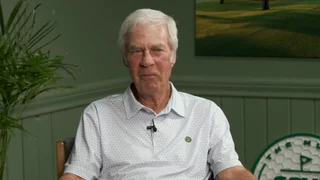 1:57
Ben Crenshaw - Early Golf Days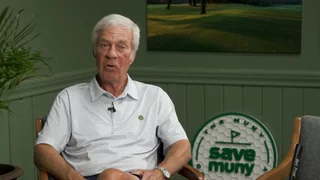 2:50
Ben Crenshaw - Colonial & Ben Hogan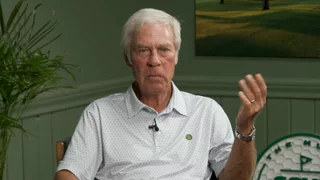 4:38
Ben Crenshaw - Golf Stories From Across Texas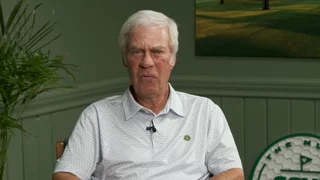 4:06
Ben Crenshaw - Preserving Golf History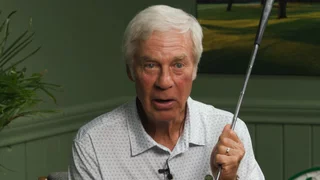 1:52
Ben Crenshaw Artifacts - Putter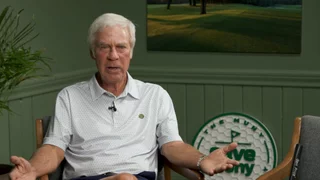 1:36
Ben Crenshaw - 1969 Texas State Junior Boys Golf Championship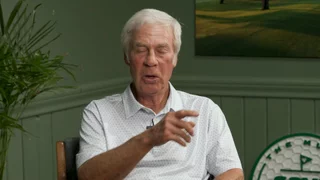 1:38
Ben Crenshaw - Golf Architecture
Select Photos
1972 NCAA Golf Champions: Texas Longhorns
A couple of Longhorns
Young Crenshaw
1995 Masters Champion: Ben Crenshaw
Crenshaw on the cover of Sports Illustrated 1995
"I have a good feelin about this"
Crenshaw on the cover of Sports Illustrated 1974
1984 Masters Champion: Ben Crenshaw
Brad Elder Fred Haskins Award Winners from The University of Texas
Tom Kite and Ben Crenshaw in 1972
Gentle Ben
Crenshaw with partner and famed architect, Bill Coore
Marty Leonard and Ben Crenshaw
Walking the hallowed fairways of Augusta
Crenshaw at the 2008 Senior Players Championship
Teammates Tom Kite and Ben Crenshaw share NCAA Medalist Honors in 1972