Class of 2012
Justin Leonard
Professional Player
This exhibit is just getting started...
We are currently updating our inductee exhibits and capturing their stories in our ongoing archival and preservation efforts.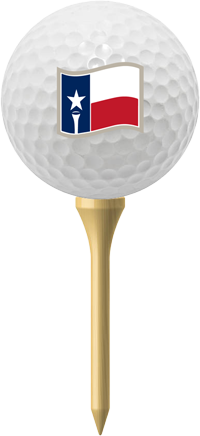 Biography
Leonard attended Lake Highlands High School and graduated in 1990. He attended the University of Texas at Austin and was the individual NCAA champion in 1994. He won the 1992 U.S. Amateur and was a two-time All-American in 1993 and 1994. He won the Haskins Award in 1994 as the most outstanding collegiate golfer. That same year Leonard became only the fourth golfer to go directly from college to the PGA Tour without going through Q School, after Gary Hallberg, Scott Verplank, and Phil Mickelson.
Leonard's wins on the PGA Tour included one of golf's four majors, the 1997 Open Championship, as well as the 1998 Players Championship. He ranked in the top 10 of the Official World Golf Ranking for 24 weeks in 1998 and 1999. Leonard also had opportunities to win other major championships, notably at the 1999 Open Championship and the 2004 PGA Championship; in both instances he fell into a playoff with a bogey on the 72nd hole.
Leonard qualified for the United States' President's Cup Team in 1996, 1998, 2003, 2005, 2009 and its Ryder Cup team in 1997, 1999, and 2008. In the 1999 Ryder Cup, Leonard made a 45-foot putt for birdie on the 17th hole to complete a remarkable comeback by the U.S. team on the final day.
Since 2016, Leonard has served in a broadcasting role for Golf Channel telecasts.
Birthplace: Dallas, Texas
Born: June 15, 1972