Class of 2015
Trip Kuehne
Amateur Player
This exhibit is just getting started...
We are currently updating our inductee exhibits and capturing their stories in our ongoing archival and preservation efforts.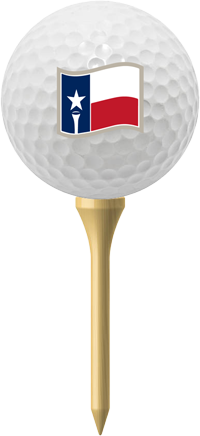 Biography
Ernest W. "Trip" Kuehne III is an American amateur golfer.
As a pupil at Highland Park High School in Dallas, he was coached by fellow Texas Golf Hall of Fame member Hank Haney. Under Haney's tutelage he won back-to-back Texas high school golf championships, an achievement shared with Texas Golf Hall of Fame members Justin Leonard, Ben Crenshaw and Tom Kite.
Kuehne enrolled at Arizona State University, where he was the roommate of Phil Mickelson. He then transferred to Oklahoma State University, where he was All-American from 1994 to 1996 and won the 1995 Ben Hogan Award. But following his loss to Tiger Woods at the 1994 U.S. Amateur, Kuehne found he was unwilling to make the sacrifices demanded in a professional golfer's life, and concentrated instead on a career in finance after graduating with an MBA in 1997.
Kuehne played in three Walker Cup teams for the United States, in 1995, 2003, and 2007. He also played in four U.S. Opens, where he was the lowest scoring amateur in 2003 at Olympia Fields Country Club. Thirteen years after his Masters Tournament debut as runner-up to Woods, he returned to the Augusta National Golf Club in 2008, this time by beating Dan Whitaker 9&7 at the 2007 U.S. Mid-Amateur Championship at Bandon Dunes Golf Resort in Oregon to qualify. The fulfillment of his ambition to "take my boy to the Masters", along with his other 2007 successes—he was on the winning Walker Cup team for the first time, and helped Texas retain the USGA state team title, led him to make Augusta the scene of his final competitive tournament before retirement.
Birthplace: Dallas, Texas
Born: June 20, 1972