Class of 1980
Ralph Guldahl
Professional Player
This exhibit is just getting started...
We are currently updating our inductee exhibits and capturing their stories in our ongoing archival and preservation efforts.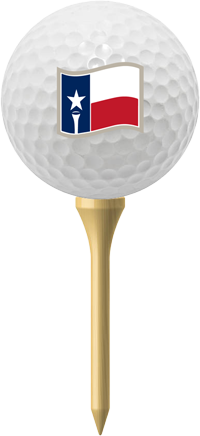 Biography
Born in Dallas, Texas, Guldahl was a 1930 graduate of Woodrow Wilson High School.
Ralph Guldahl's career began after he won the Dallas City Championship, defeating fellow Texas Golf Hall of Fame member "Spec" Goldman in the final match. It was the summer of 1929. Riding a wave of confidence, Guldahl traveled to San Antonio the following winter and entered the Texas Open. He declared himself a professional, while he was tied for fourth place, going into the final round. He ultimately finished 10th.
"Ralph Guldahl might've been the greatest golfer ever," the late Jimmy Demaret frequently noted "for a short period of time." The Handsome 6'2" Dallas native won the Western Open, when the Western Open was considered a major, in 1936, 1937 and 1938. He was runner-up to Byron Nelson in the 1937 Masters, finished second to Henry Picard in 1938, and then edged Sam Snead for the coveted championship at Augusta National in 1939. Guldahl won his first U.S. Open at Oakland Hills, near Detroit, in 1937 and repeated at Cherry Hills a year later. Overall, Guldahl won 16 times on the PGA Tour.
For a time Guldahl was magic. Then just as quickly as it had come, the magic vanished. Part of Guldahl's trouble stemmed from his attempt to analyze his own swing and, sadly, the rest from a painful back. Guldahl retired from competitive golf in 1942, yet until Curtis Strange won the U.S. Open in 1988 and 1989, the talented Dallasite and fellow Texan, Ben Hogan, were the only two professionals to win successive Open titles. In all, Guldahl won 14 PGA tour events and was selected for the 1937 and 1939 Ryder Cup Teams.
He spent the rest of his working life as a club professional. In 1961, he became the club pro at the new Braemar Country Club in Tarzana, California, where he was an instructor until his death.
Guldahl was inducted into the World Golf Hall of Fame in 1981 and is also in the Texas Sports Hall of Fame.
Birthplace: Dallas, Texas
Born: November 22, 1911
Died: June 11, 1987