Class of 1995
President George H.W. Bush
Distinguished Service
This exhibit is just getting started...
We are currently updating our inductee exhibits and capturing their stories in our ongoing archival and preservation efforts.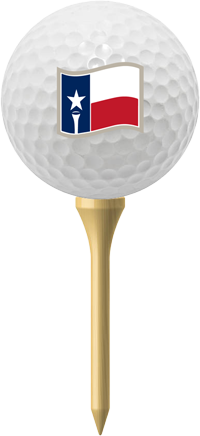 Biography
The Walker Cup is a golf trophy contested biennially in odd numbered years between teams comprising the leading amateur golfers of the United States and Great Britain and Ireland. The event, officially called the Walker Cup Match, is co-organized by the R&A and the United States Golf Association, and is named in honor of George Herbert Walker (grandfather and namesake of the former President of the United States George H. W. Bush and great-grandfather of former President George W. Bush), who was president of the USGA in 1920 when the series was initiated. President Bush's father also served as USGA president, in 1935.
Unlike the Ryder Cup, the Walker Cup has never been expanded to make all European amateur golfers eligible to compete. There is little present competitive reason to do so: although the United States leads the series 34 to 7, with one halved match, through 2009, the two teams have been far more evenly matched in recent decades. Starting with the 1989 Match in which Team GB&I ended Team USA's eight-match winning streak, Team USA lead by only 6–5. The 1989 Match and the three matches between 2003 and 2007 were all decided by one point.
He served as honorary chairman of the Presidents Cup in 1996, and he attended every edition of the biennial matches through 2009.
In 1997, Bush received the PGA of America Distinguished Service Award and he agreed to serve as honorary chairman of the newly formed The First Tee. In 2008, Bush became the third non-competitive golfer to earn the Bob Jones Award, which is bestowed upon someone who displays distinguished sportsmanship and emulates the attitude and spirit of the great amateur Jones. Bob Hope and Bing Crosby, the other two non-golfers, were jointly awarded in 1978.
In 2009, he received the PGA Tour Lifetime Achievement Award and was inducted into the World Golf Hall of Fame. In addition to serving an advisory role on the Captains Club at Nicklaus' Memorial Tournament, Bush was honorary chair of the USGA Museum and Archives and an honorary member of the PGA.
Birthplace: Milton, Massachusetts
Born: June 12, 1924
Died: November 30, 2018