Class of 1991
Mary Lou Dill
Amateur Player
This exhibit is just getting started...
We are currently updating our inductee exhibits and capturing their stories in our ongoing archival and preservation efforts.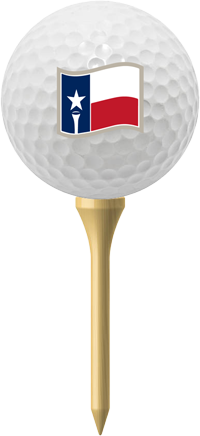 Biography
Dill began playing golf at age four under the watchful eye of her father, Bill Dill, a PGA professional. In 1963 she won the Texas Junior Girls Championship. During a brilliant junior career, the 5' 4" Miss Dill was known for wearing a trademark outfit which included a flying shirttail.
Allowed to compete so attired at the U.S. Women's Amateur Championship in 1967, Lou stunned a long list of veteran competitors not with her dress, but by capturing the title away from Jean Ashley 5 & 4 in the 36-hole final at Annandale G.C. (CA).
Ashley, a three-time finalist and winner in 1965, was 6 down after the morning round. In her acceptance speech, the 19-year-old Dill thanked the USGA's Joe Dey for allowing her to compete in her favorite outfit. Dey, it seems, was greatly impressed with Lou for she had prevailed in spite of assessing herself two penalties during the tournament. The first consisted of two strokes in qualifying when a caddie raked a bunker before Dill had played her shot. The second penalty was one stroke, when Dill's ball moved slightly at address in the quarterfinal match.
Lou went on to compete on the victorious Curtis Cup Team in Ireland and qualified for the Women's British Amateur in 1967 as well.
Birthplace: Houston, Texas
Born: February 18, 1948