Class of 1994
Marilynn Smith
Professional Player
This exhibit is just getting started...
We are currently updating our inductee exhibits and capturing their stories in our ongoing archival and preservation efforts.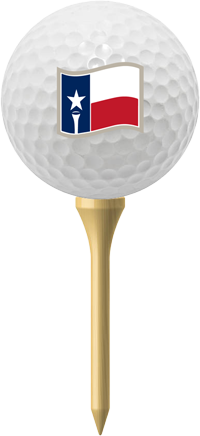 Biography
As a youngster, Marilynn had a strong appreciation of golf. She turned into a marvelous player. At age 22, she won the NCAA Individual National Championship while at the University of Kansas, then dropped out of school to turn professional. The modern LPGA began in 1950. The same year, golf equipment manufacture Spalding signed Smith to the first of 27 one-year contracts. Smith was a founding member of the new organization. The LPGA founders (including fellow Texas Golf Hall of Famer Babe Didriksen Zaharias) were far more than just players. They promoted, they organized and they drove thousands of miles together to pitch women's golf and encourage fans to come out to watch them.
Among Smith's 21 LPGA victories were the Heart of America Open, the Mile High Open, the Sunshine Open, and the Cavern City Open. Among her wins were two were major titles, the 1963 and 1964 Titleholders.
Marilynn was president of the LPGA from 1958 to 1960, and in 1973 she became the first woman to work a PGA Tour event as a TV broadcaster. Smith founded and organized the Marilynn Smith Founders Classic in 1987.
Birthplace: Topeka, Kansas
Born: April 13, 1929
Died: April 9, 2019