Class of 1994
Lanny Wadkins
Professional Player
This exhibit is just getting started...
We are currently updating our inductee exhibits and capturing their stories in our ongoing archival and preservation efforts.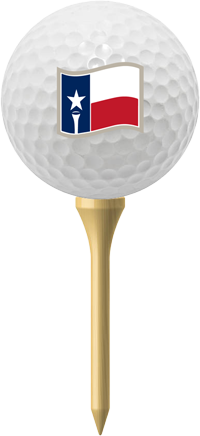 Biography
Known as a fierce competitor and as one of the best iron players on tour, Lanny Wadkins compiled an impressive career record topped off by his play in the Ryder Cup. Wadkins first gained notice by winning the prestigious Southern Amateur in 1968, a feat he repeated in 1970.
He attended Wake Forest University on a scholarship acquired for him by Arnold Palmer, a Wake Forest alum. He was a collegiate All-American in 1970 and 1971, and he won the U.S. Amateur Championship in 1970. Wadkins turned professional in 1971. His first tour victory was at the Sahara Invitational in 1972. He won multiple times in 1973 and his last season of multiple wins was 1988.
Wadkin was the winner of the 1977 PGA Championship, where he defeated Gene Littler in the first-ever sudden death playoff at that event. He also won the 1979 Players Championship. In total, Wadkins won 21 times on the PGA Tour.
Wadkins was co-leader in victories on the PGA Tour in 1983 with two and 1985 with three. He finished second on the money list in 1985, his best showing, and was third on the money list two other times. Wadkins' final win on the PGA Tour was the 1992 Greater Hartford Open. He won his debut on the Champions Tour in 2000. From 2002-2006, he took on duties as the lead analyst on CBS' golf broadcasts from 2002-06.
Wadkins was a Ryder Cup stalwart for the U.S. side throughout his career. He played on eight teams, tied for the American record at the time, winning 20 matches and 21.5 points, both among the highest totals for Americans. His overall Ryder Cup record was 20-11-3. Wadkins left CBS' golf telecasts at the end of 2006. He designs golf courses through his company, Lanny Wadkins Design Group. He was elected to the World Golf Hall of Fame in 2009.
Birthplace: Richmond, Virginia
Born: December 5, 1949