Class of 2015
Jeff Maggert
Professional Player
This exhibit is just getting started...
We are currently updating our inductee exhibits and capturing their stories in our ongoing archival and preservation efforts.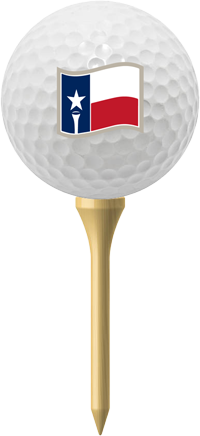 Biography
Jeff Maggert was born in Columbia, Missouri and was raised on a golf course in The Woodlands, Texas, where he attended McCullough High School. He attended Texas A&M University, where he was an All-American member of the golf team.
Maggert turned professional in 1986. He was Player of the Year on the Ben Hogan Tour (now Korn Ferry Tour) in 1990 (first year of the second-highest men's professional golf tour in the US) and was a member of the PGA Tour from 1991 to 2012. He has won three times and finished runner-up 15 times on the PGA Tour, in addition to winning several other professional tournaments. He has represented the United States in the Ryder Cup three times and in the Presidents Cup once. Since debuting on the Champions tour, he has won six times, including two majors.
He won on his Champions Tour debut in March 2014 at the Mississippi Gulf Resort Classic, becoming the 17th player to do so. He also became the seventh player to win on all the PGA Tour sponsored major tours (PGA Tour, Korn Ferry Tour, and Champions Tour). Maggert also won his maiden senior major championship and second Champions Tour event at the Regions Tradition. The following month, Maggert won his second senior major championship with a two stroke victory over Colin Montgomerie at the U.S. Senior Open.
Birthplace: Columbia, Missouri
Born: February 20, 1964