Class of 1993
Dan Jenkins
Distinguished Service
This exhibit is just getting started...
We are currently updating our inductee exhibits and capturing their stories in our ongoing archival and preservation efforts.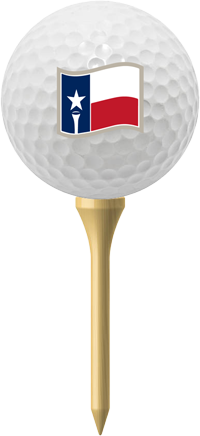 Biography
Dan Jenkins is the only golf writer many people have ever read. As "the" man at the Masters for Sports Illustrated for 23 years, a generation of readers depended on him to tell them what the newspapers and the television could not. His legendary golf tournament reporting for SI was done often in one fell swoop, without notes, on Sunday evenings. No timorous pecking away during the week for Jenkins; he loved the challenge of getting it in – and getting it right – at the last minute.
He originated a new kind of golf writing, which incorporated informality, insight, humor and the sudden notion that golf, after all, is not brain surgery. In consecutive assignments for Golf Digest, the country's best golf writer played 18 holes with fellow Texas Golf Hall of Fame member, President George H.W. Bush, then spent several days at Augusta National as the guest of the club's president, Hord Hardin.
Jenkins was the author of eight books, including best sellers Semi-Tough, Dead Sold Perfect and Baja Oklahoma. He captained the TCU golf team for three years, once finished third individually in the Southwest Conference tournament, and won the National Golf Writers Championship twice. Hogan, Nelson, and Jenkins were all once runner-ups in the Fort Worth City Championship – none of the three ever won it.
Additional accomplishments include:
2012 PEN/ESPN Lifetime Achievement Award for Literary Sports Writing
2012 World Golf Hall of Fame, Lifetime Achievement Category
2015 Old Tom Morris Award (Golf Course Superintendents Association of America's highest honor)Birthplace: Fort Worth, TX
Born: December 2, 1929
Died: March 7, 2019