Class of 1980
Charles Coody
Professional Player
Biography
Billy Charles Coody was born on July 13, 1937 in Stamford, Texas then raised in Abilene, Texas. He graduated in 1960 with a bachelor's degree in Business from Texas Christian University and he made his professional debut in 1963.
Winning the 1971 Masters and gaining a berth on the 1971 Ryder Cup Team were the highlights of Charles Coody's career. He had won two previous times on the PGA Tour including the Dallas Open Invitational in 1964.
The tall Texan continued his winning ways on the Senior PGA Tour. In fact, he more than doubled his career earnings after joining the fifty-something set in 1987. The same year he won the Masters he also captured the World Series of Golf. Coody won five times on the Senior Tour. He also won twice in Great Britain in 1973, the Willis Open in England and the John Player Classic in Scotland.
Texans are well aware of Coody's exploits as an amateur since he reached the semifinals in the U.S. Amateur in 1962 and earned his first spot in the Masters Tournament. On the Senior Tour, Coody won five times before hanging up his clubs in 2006. For years, Coody had 100 percent attendance in the tournaments on the Texas circuit. The Houston Golf Association honored him for his loyalty in 1976. Coody's son, Kyle, was a highly sought after junior golfer who chose Texas over his dad's alma mater and became a Longhorn standout. Coody's grandsons, Pierceson and Parker, also played on the Texas golf team and are currently working their way up to the PGA Tour.
Inductee Highlights
Major Championship Wins - 1971 Masters
Other PGA Tour Wins - 1964 Dallas Open, 1969 Cleveland Open
Other Wins - 1971 World Series of Golf, 2 European, 5 Senior
A True Master
As a pre-teen, Coody was afflicted with a strain of the poliovirus and was told to avoid contact sports, of which he played many, for the next year. On his way home from receiving the doctor's orders, his father offered to buy him a new set of clubs. His other moment of revelation came after his uncle took him to the 1950 Colonial National Invitation Tournament. There, the 12-year-old watched Ben Hogan, who was hitting practice shots to see if he would be able to compete while recovering from his near-fatal car accident the previous year, as well as the tournament champion, Sam Snead. Upon returning home, Coody told his mother he was going to be a professional golfer.
Shooting Hoops or Shooting Under Par?
A tremendous all-around athlete as a high schooler, the 6-foot-2 Coody elected to attend TCU where he was recruited to play both golf and basketball. However, following his freshman year, he chose to play strictly on the Horned Frog golf team. Since that decision, the Coody family name has become entrenched in golf in the state for three generations. His son Kyle, as well as grandsons Pierceson and Parker, all played golf collegiately at the University of Texas before joining the professional ranks.
Mastering Augusta
Coody first qualified for the Masters Tournament in 1963 following a run to the semifinals at the previous year's U.S. Amateur. Prior to playing in his first Masters, Coody spent 30 days in the hospital beginning in mid-February due to a bout with mononucleosis, but wasn't about to miss the chance to play Augusta that April. Eight years and five trips down Magnolia Lane later, Coody became the sixth Texan ever to win the Masters, outlasting both Jack Nicklaus and Johnny Miller by two strokes courtesy of back-to-back birdies on Nos. 15 and 16. The top-10 finishers in the loaded field went on to win a combined 37 major championships, including 10 green jackets.
Proudly Representing the USA
In addition to his major championship at Augusta, a place he eventually teed it up 38 times until 2006, Coody had a plethora of other playing highlights. Chief among them was being a member of the victorious United States team at the 1971 Ryder Cup at Old Warson Country Club in St. Louis, Mo. He also won twice more on the PGA Tour, claimed the 1971 World Series of Golf title, and posted victories on both the European Tour (two) and the Senior PGA Tour (five). All this despite Coody's professional career was delayed following college due to a three-year commitment he had with the U.S. Air Force from 1960-63.
Keepsake
Regardless of how full a golfer's collection of honors might get there is always one keepsake or memento that has a significance above the rest. The most cherished artifact is more often personal and private and not the biggest trophy in the case.
Deep Dive Interview
More in depth stories and anecdotes from the 1971 Masters Champion Charles Coody
Charles Coody - Texas Golf Hall of Fame
Deep Dive Video Interview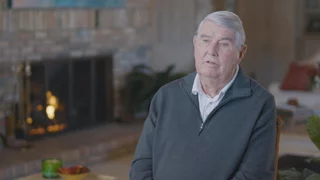 1:36
Charles Coody - Texas Golf Hall of Fame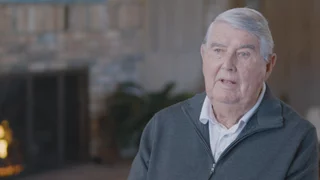 1:10
Charles Coody - Golf Advice
0:22
Charles Coody - Best & Worst Food Menu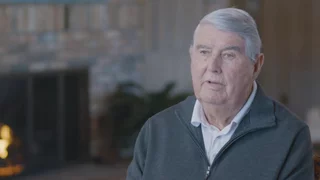 1:48
Charles Coody - 1962 Semifinal USAM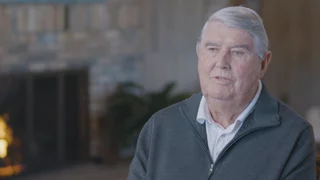 0:44
Charles Coody - Champions Dinner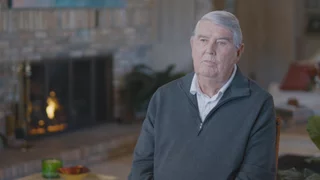 0:52
Charles Coody - Cleveland Open 1969
1:01
Charles Coody - Dinner After Masters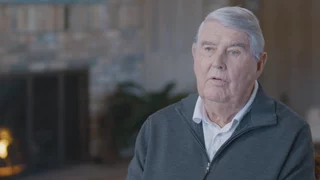 0:09
Charles Coody - Air Force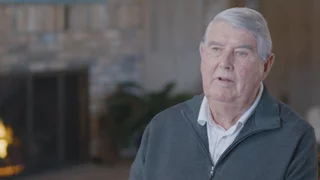 2:34
Charles Coody - Grandsons Achievements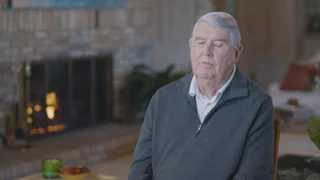 1:39
Charles Coody - World Series of Golf 1971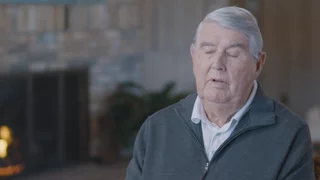 1:38
Charles Coody - Hospital
1:30
Charles Coody - British Open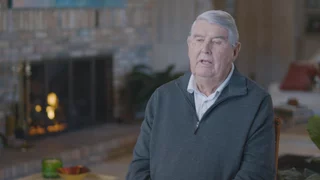 1:37
Charles Coody - Texas State 1959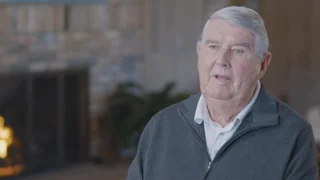 0:38
Charles Coody - Grandson Athletes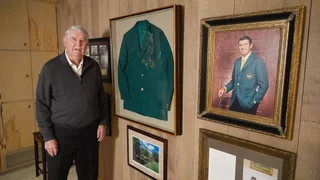 1:29
Charles Coody - Green Jacket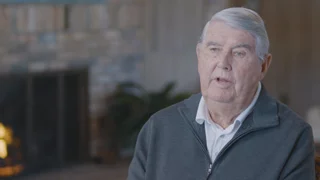 0:29
Charles Coody - Masters Played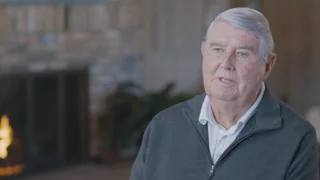 0:33
Charles Coody - Future of Coody Name in Texas Golf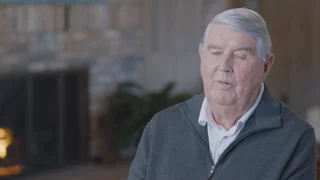 0:54
Charles Coody - Ryder Cup 1971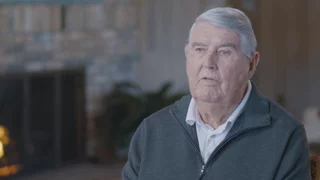 0:40
Charles Coody - Exposure to Golf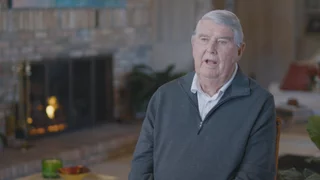 5:08
Charles Coody - Masters 1971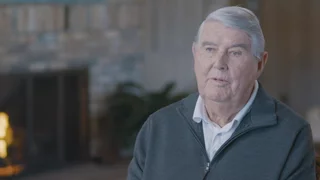 1:17
Charles Coody - TCU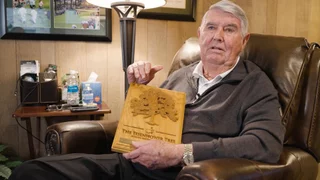 1:42
Charles Coody - Eisenhower Tree Plaque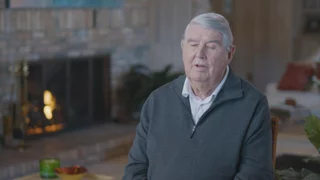 0:23
Charles Coody - Early Days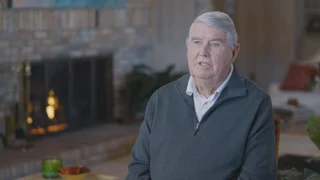 4:50
Charles Coody - Going Pro After Air Force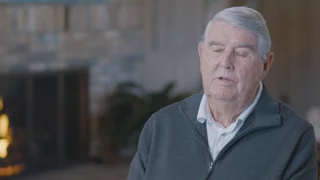 2:03
Charles Coody - Dallas Open 1964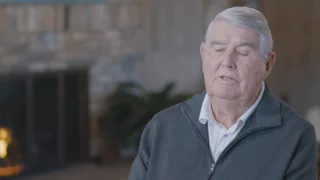 2:13
Charles Coody - Hospice Fundraiser
2:39
Charles Coody - Masters 1969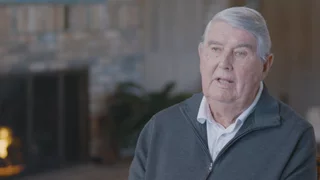 4:04
Charles Coody - Par 3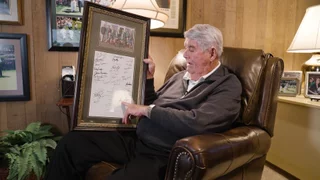 2:48
Charles Coody - Masters Dinner Menu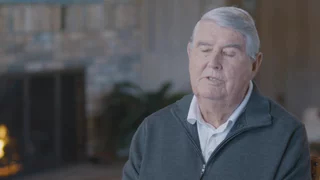 0:43
Charles Coody - Mentors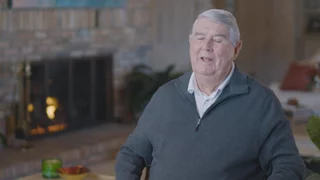 1:01
Charles Coody - Grandsons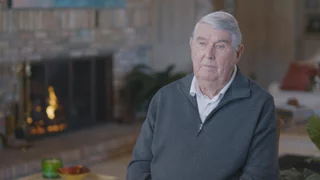 0:48
Charles Coody - European Tour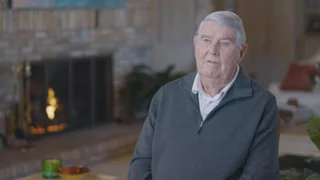 2:16
Charles Coody - European First Win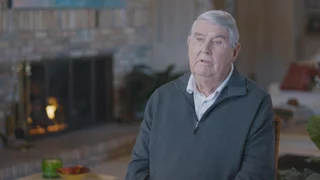 2:29
Charles Coody - 1951 Colonial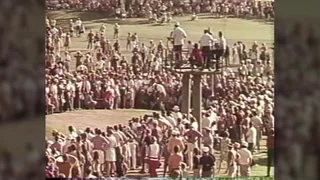 8:49
Charles Coody - LEGACY VIDEO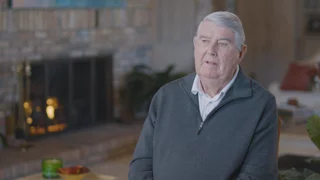 1:09
Charles Coody - Senior PGA Tour
Select Artifacts
Jack Clowser Trophy
Wills Open
Charles Coody Texas State Amateur Cup
World Series of Golf participants on the interview stage
John Player Classic Trophy
Las Vegas Open
Charles Coody pictured with Dallas Open Invitational Trophy
Participants in the 1971 World Series of Golf
Lynette and Charles Coody pictured with John Player Classic trophy
Ryder Cup Plate
Charles and Lynette Coody with World Series of Golf trophy
Ryder Cup Plaque
Ryder Cup Dinner Menu
Coody twins caddying
Chrysler Cup
World Series of Golf interview on the course
World Series of Golf
Eisenhower Tree at Augusta National
PGA Awards Dinner
Charles Coody with the World Series of Golf trophy
Colonial NIT Pro-Am
Coody Wedding photo
Bellsouth Senior Classic Super Senior Award
Canadian Senior Open Trophy
Charles Coody and two young caddies at The Masters Par 3 contest
This Exhibit is Generously sponsored by
Dian Graves Owen Foundation
and
Kickapoo Springs Foundation