Class of 2013
Anna K. Schultz
Amateur Player
This exhibit is just getting started...
We are currently updating our inductee exhibits and capturing their stories in our ongoing archival and preservation efforts.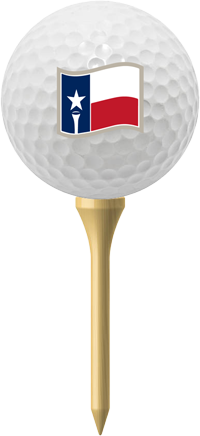 Biography
Thirteen career hole in ones as of the end of 2021 would alone make someone a hall of famer, but Anna K. Schultz has a golf resume that would put any golfer in awe of her accomplishments.
Anna was inducted in the Texas Golf Hall of Fame in 2013 after achieving significant honors in the national, state, and local golf scenes. She won the USGA Senior Women's Amateur Championship in 2007 and was a finalist in 2006. She has qualified for the USGA Senior Women's Amateur Championship every year except once since 2005.
Other USGA accomplishments include finishing as a semi-finalist in the 2011 USGA Senior Women's Amateur Championship and a semi-finalist in the 2001 USGA Women's Mid-Amateur Championship. Anna was a Finalist in the 2000 USGA Women's Mid- Amateur Championship as well. She finished as a quarterfinalist in the 2007 USGA Women's Mid-Amateur Championship and has qualified to play in this prestigious event 17 times as of 2021 and finishing as medalist in the 1998 qualifying event.
Anna has qualified for the USGA Women's Amateur Championship four times, in 2001, 2007, 2008 and 2009 and made it to match play in 2001 amongst the most elite amateur golfers in the world.
Anna represented the state of Texas on the USGA State Team Competition in 2001, 2003, 2007, 2009, 2011, and 2015, helping the team finish second in the event in 2011.
The Women's Southern Golf Association Senior Championship was won by Anna in 2006, 2007 and 2018. Anna also finished as the runner-up in the Ione D. Jones Doherty tournament 3 times, in 2009, 2012 & 2013. Anna added the California Senior Championship - Super Senior Division trophy to her wins in 2021.
Anna's state and local success is also awe inspiring. She has won the Central Texas Amateur Championship in 2014. She was the low amateur in the Futures Tour event held at Canyon Creek Country Club in 1998, 2000 & 2001. Anna won the Dallas Women's Golf Association Championship 6 times, in 1996, 1998, 1999, 2002, 2003, & 2004.
Anna participated in the Dallas Morning News Tournament of Champions 14 times and won the event 4 times in 2004, 2006, 2008 & 2010.
Adding to her already full trophy case, Anna won the 2012, 2014 and 2019 Texas Senior Stroke Play event, the 2010, 2011, 2013, 2018, and 2019 WTGA Eclectic Gross Championship, the 2008, 2010, 2013, 2015, 2016, 2017, 2019, and 2021 Texas Women's Amateur Golf Association Amateur Championship and the 2013 Texas Women's Senior Open Championship.
City championships are also included in Anna's trophy case, amongst them the City of Fort Worth Championship won in 2010, the City of Dallas Championship in 2004, 2005, 2006, 2007, 2008 & 2010.
Sharing the victories with her four-ball partner, Jewell Malick, Anna has won the 2008 & 2014 Women's Texas Golf Association Four-Ball Championship as well as the 2013 Palm Beach Four-Ball Championship.
Birthplace: Dallas, Texas
Born: August 8, 1955