Class of 1982
Joe Black
Golf Professional / Teacher
Biography
Joe Black is a "doer" with a golfing career that spans four decades. It all began at Lamesa High School, continued at Hardin-Simmons University in Abilene and three more years on the PGA tour. He became more successful as the Tournament Supervisor on the Tour Staff, where he served an eight-year tenure. His forte was as a rules expert. He was so knowledgeable of the rules of golf, he was a world-wide speaker on the subject and served as chairman of the rules committee at the major tournaments.
Meanwhile, Black made his home in Dallas, where he later became the golf professional at the 54 hole Brookhaven Country Club. He also served as Vice President of the Club Corporation of America, which owned such prestigious clubs as Brookhaven, Firestone, and Pinehurst at the time. Joe had extracurricular responsibilities as treasure of the Northern Texas PGA in 1969-1970 and president in 1971-1973. He became a national treasurer in 1977 and national president in 1981-1982.
The annual Joe Black Cup matches were started in 1981 by Black's peers who hold him in such high esteem. The tournament matches the club pros of Southern Texas PGA against their Northern Texas counterparts. Black is a familiar figure at the Masters Tournament, where he was a announcer on the 18th green for many years. Joe and another former PGA President, Mark Kizziar, became partner in club operations and management in the late 1980's.
Black is also a member of the PGA of America Hall of Fame and the Hardin-Simmons University Sports Hall of Fame.
He was integral in reestablishing the Texas Golf Hall of Fame in 2009 and continues to serve as Chairman Emeritus.
Born in Snyder, Texas on August 8, 1933 he resides in Bee Cave, located outside Austin, Texas. He is a living historian of the game of golf, having been a participant or an eyewitness to many of the famous events of golf in the last 60 years.
Inductee Highlights
Chairman of the PGA Rules Committee from 1969-1976
Chairman of the PGA Championship in 1979 and 1980
Chairman of the PGA Championship in 1983
Captain of the PGA Cup Team in 1981, 1983 and 1984
Chairman of the Ryder Cup Matches in 1983
Meet This Joe Black
While the 1998 movie starring Brad Pitt entitled "Meet Joe Black" wasn't about this Joe Black's life, one certainly could make the case for a motion picture based on his life. The son of a carpenter, Joe instead became devoted to making a career in the sport he loved. He played three years on the PGA TOUR and ultimately became the President of the PGA TOUR in 1958 following stints as treasurer and tournament director. A vital figure in the game for six decades, Joe developed the TOUR'S Rules Committee and facilitated the separation between the PGA TOUR and the PGA of America. He is the namesake of the famous Texas Joe Black Cup played annually.
A Close Shave with "The King"
During his playing days, Arnold Palmer asked to borrow Joe's custom-made driver at a tournament in Dallas, where he finished second. Palmer did not return it immediately following the completion of the tournament and instead took it to Wilson Sporting Goods for some alterations. When Arnold, a known club-tinkerer, went to give the club back, Joe was none too pleased with the new-look club and refused to take it back. In order to make up for it later on and to stop Joe from asking each week for one of his putters, "The King" gifted Joe a set of irons. But not just any set, it was one that he had won 14 tournaments with, including the 1960 Masters, 1960 U.S. Open and 1961 Open Championship. Joe later sold the clubs previously owned by his friend for $275,000.
A Rules Master
Joe served as the head scoring official for the Masters Tournament's rules committee for 48 years beginning in 1959. Joe met and scored every Masters champion, watching as they signed their winning scorecards, spanning from Art Wall Jr.'s victory in 1959 to Zach Johnson's triumph at Augusta in 2007. Included in that time span were legends Arnold Palmer, Gary Player, Jack Nicklaus, Billy Casper, Tom Watson, Nick Faldo, Seve Ballesteros, Tiger Woods and Phil Mickelson, just to name a few. A known stickler for rules, his work with the USGA Rules Committee is still prevalent today.
You Gotta Go With Joe
In the late 1960s, due to expanded television coverage increasing revenue, touring professionals and the PGA of America were in a dispute over how to distribute the additional money. In 1968, the birth of what would eventually be called the PGA TOUR began after tournament players formed their own organization. Well respected in the game of golf, Joe was hired to help facilitate the separation between the two groups and to lead the sport through a tumultuous time and position the tour for future success.
Keepsake: Arnold Palmer on the rocks
A moment with the King, captured
Deep Dive Interview
There are countless Joe Black stories in the game, here are a few.
Joe Black - Texas Golf Hall of Fame
Deep Dive Video Interview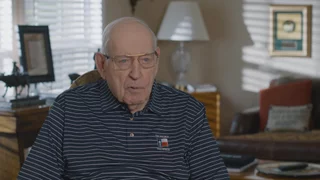 5:50
Joe Black - Texas Golf Hall of Fame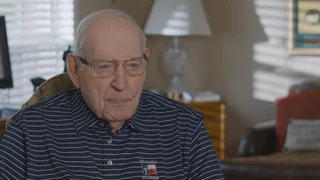 0:50
Joe Black - Life Advice
2:39
Joe Black - 1958 PGA Start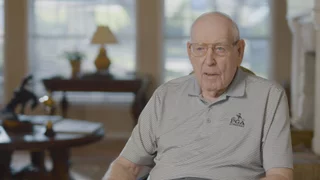 1:32
Joe Black - Mentors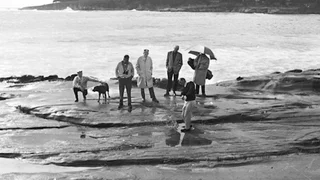 1:32
Joe Black - Palmer on the Rocks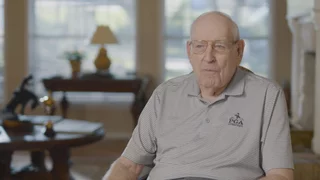 1:16
Joe Black - Golf Exposure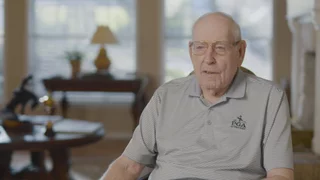 5:22
Joe Black - 1962 TV Rights
3:43
Joe Black - Brookhaven CC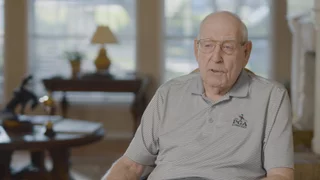 1:12
Joe Black - Pro Player Years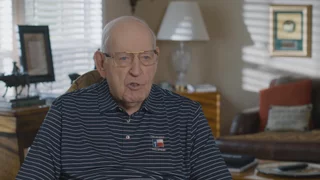 3:05
Joe Black - PGA Roles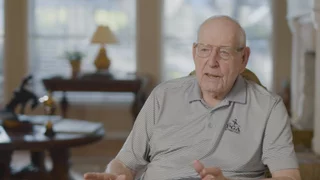 2:31
Joe Black - Rules Committees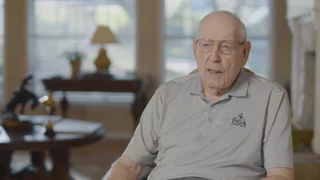 2:35
Joe Black - HSU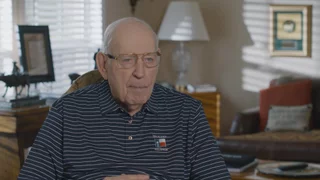 1:01
Joe Black - PGA of America Hall of Fame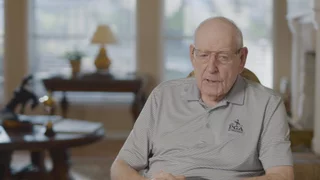 1:51
Joe Black - Letter From Palmer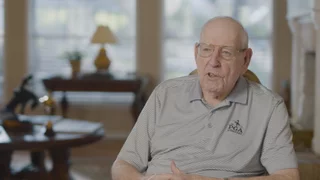 2:40
Joe Black - At the Masters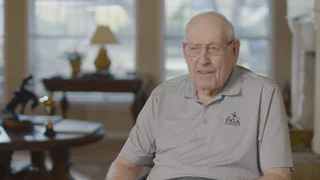 0:20
Joe Black - Growing Up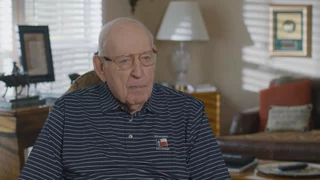 1:10
Joe Black - Texas Golf Hall of Fame Digital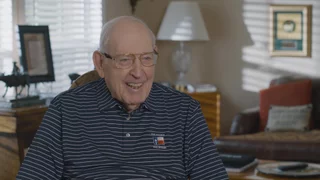 3:35
Joe Black - Golf Ball Size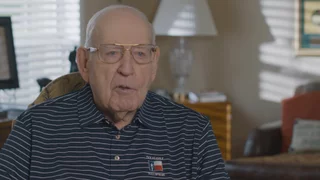 0:47
Joe Black - HSU Hall of Fame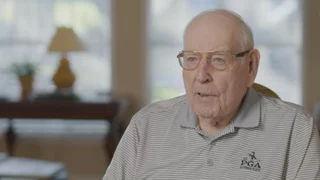 3:10
Joe Black - Jack Nicklaus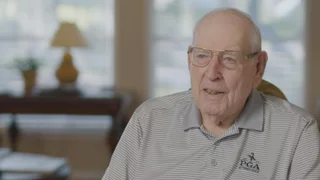 1:22
Joe Black - Meeting the Winners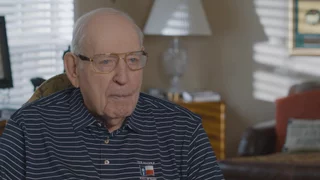 1:05
Joe Black - Golf Advice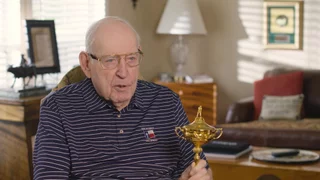 2:28
Joe Black - Ryder Cup Trophy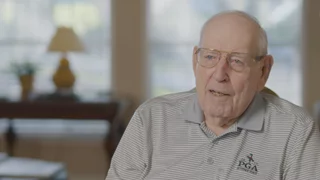 2:13
Joe Black - Picture Story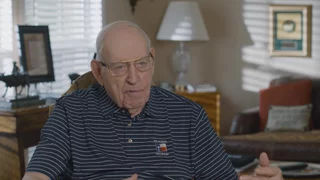 1:33
Joe Black - New PGA Headquarters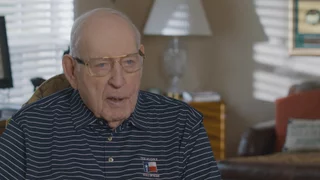 1:49
Joe Black - Birth of PGA Tour
Joe Black Artifacts
Joe Black and Byron Nelson
Texas Joe Black Cup trophy
Joe Black - Palmer On The Rocks
Joe with the PGA Championship Trophy
Being interviewed by Dave Marr Jr.
Joe with Tom Watson, Lee Trevino, Jack Nicklaus and Seve Ballesteros
Joe Black with Tom Kite
Joe Black with Nicklaus, Jacklin
Joe Black with PGA Ryder Cup Team
Joe Black with Tom Kite and Sandy Lyle at the Ryder Cup
Group photo at The Masters 1979
Hardin-Simmons Golf Team
STPGA Joe Black Cup Team
STPGA Joe Black Cup Team
STPGA Joe Black Cup Team
This exhibit is generously sponsored by