Class of 2010
Carolyn Creekmore
Amateur Player
Biography
Carolyn Creekmore is a native of Fort Smith, Arkansas and grew up playing casual golf with her brother and father. She went to college at Arizona State, having chosen the school not for golf but for the weather. Carolyn didn't start playing competitive golf until she moved to Corpus Christi, Texas, after graduating from college in 1974. Creekmore's natural ability coupled with hard work and dogged determination to excel led to her turning professional in her mid‐twenties. After a brief time playing mini-tour events, Carolyn opted to be reinstated as an amateur and her name has been on nearly every elite women's amateur leaderboard since then. In 2010, Creekmore was elected to both the Arkansas and Texas Golf Halls of Fame.

As an international competitor, Carolyn represented the U.S. from 2008-2012 in the S.W.I.M. competition that pits North America against Europe in Solheim Cup-style matches. She is also a two-time runner up in the Women's International 4-Ball Tournament – once in 1995 with partner Marilyn Hardy and then again in 1998 with Eve Lux as her partner.

At home in the states, Carolyn has competed in numerous USGA Championships with her biggest win in 2004. She won the USGA Senior Women's Amateur Championship at Pasatiempo G.C. and will forever be USGA Champion. Five years later, she made it to finals in the same event and finished runner up. Carolyn also has made the quarterfinals four times at the USGA Women's Mid-Amateur Championship. In other national tournaments she has won the Southern Senior Amateur Championship (2008), the Doherty Senior Amateur Championship (2009), and was a semifinalist in the 2010 Women's Southern Amateur.

In Texas, Carolyn has twice been the top female amateur golfer in the state. She was the WTGA Texas State Amateur Champion in 1995 and the TWAGA State Amateur Champion in 1997. As a senior, she has won the WTGA/TGA Women's Senior Amateur Championship seven times.

When she's not on the golf course, Carolyn treasures her time with her two springer spaniels, Sundance and Scout. She been a lifelong animal lover whose been an owner, trainer and advocate for both dogs and horses. Creekmore relocated to Florida in 2019 where her winning ways have continued as she artfully balances her time with family, her animals and the beach.
Career Highlights
USGA Senior Women's Amateur Champion (2004)
USGA Senior Women's Amateur Finalist (2009)
Four-time USGA Women's Mid-Amateur quarter finalist
Member of 2008-2012 SWIM teams (Senior Women Invitational Matches - North America v. Europe)
WTGA Texas State Amateur Champion (1995)
TWAGA State Amateur Champion (1997)
Seven-time WTGA/TGA State Senior Amateur Champion
Southern Senior Amateur Champion (2008)
Doherty Senior Amateur Champion (2009)
Women's Southern Amateur semifinalist (2010)
Numerous city championships
Four-time Brook Hollow Golf Club - Club Champion
Hog Wild Family
A native of Fort Smith, Ark., Carolyn's athletic accomplishments should not be a surprise considering her pedigree. Her grandfather, Steve Creekmore Sr., quarterbacked the undefeated 1909 Arkansas Razorbacks football team (including wins over LSU and Oklahoma) and is a member of the Arkansas Sports Hall of Fame and the University of Arkansas Sports Hall of Honor. Her grandpa then went on to win four straight Arkansas State Stroke Play Championships from 1930-33 and became a member of the Arkansas Golf Hall of Fame as well. In 2010, Carolyn joined her grandfather in the prestigious hall.
Carolyn's father, Steve Jr., was a lifelong avid golfer as well who won the 1968 Arkansas State Amateur match play title as well as numerous local and regional golf championships. Steve Jr. grew up on a Rolling Knolls Country Club, a 9-hole golf course in Fort Smith that he and his father built with mules, plows and shovels. He captained the University of Arkansas golf team and later served as Director and President of the Trans Mississippi Golf Association. In order to spend time with her dad and her brother, Steve III, who also was a competitive amateur, Carolyn played some golf but was not a member of her high school or college (Arizona State) teams.
Better Late Than Never
Carolyn didn't start playing competitive golf until she moved to Corpus Christi, Texas, after graduating from college in 1974. She turned professional and made some starts on mini-tours, but later became a reinstated amateur where she filled her resume with victories at the national, state and local levels. Carolyn won the USGA Senior Women's Amateur Championship in 2004 and was the national runner up five years later. The 1995 Women's Texas Amateur champion is also a seven-time Women's Texas Senior Amateur champion, a feat that helped her become a rare member of Golf Halls of Fame in multiple states (Texas and Arkansas).
Hole-In-(Air Force)-One
Carolyn enjoyed a memorable moment at Brook Hollow Country Club in Dallas in 2013 while playing with former U.S. President George W. Bush, whom she befriended after his days in office. Playing the par-3 eighth hole, she skulled a hybrid from 187 yards that neither she nor the 43rd President or her other playing partners could locate anywhere. With Carolyn still searching for her ball that she feared had gone into the lake, President Bush elected to putt. When he sank his birdie try, he noticed another ball was already in the cup, good for Carolyn's fifth career ace.
Impacting More Than a Golf Ball
In 2013, Carolyn received an invitation from the Bush Institute's Global Health program to be part of a group of eight volunteers on a mission to renovate a health clinic and improve access to care and prevention in Zambia, a country that has become dear to her heart. In addition to working on President Bush's Pink Ribbon Red Ribbon Initiative, Carolyn also has assisted her friend's charitable endeavors by serving as tournament director of the Bush Center's Warrior Open, a 36-hole golf tournament that honors U.S. service members wounded in the global war on terror.
Keepsake
Carolyn was the Tournament Director of the Warrior Open for three years.
Keepsake
In 2004 Carolyn Creekmore defeated Liz Haines, 1 up at Pasatiempo G.C. in Santa Cruz, California to win the U.S. Senior Women's Amateur Championship.
Deep Dive Interview
Carolyn Creekmore - Early Days
Deep Dive Video Interview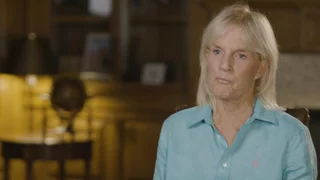 0:44
Carolyn Creekmore - Early Days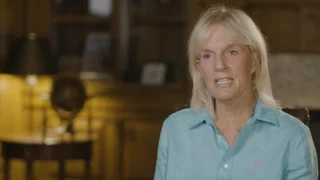 0:56
Carolyn Creekmore - Exposure To Golf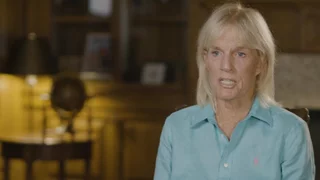 0:31
Carolyn Creekmore - Early Golf Career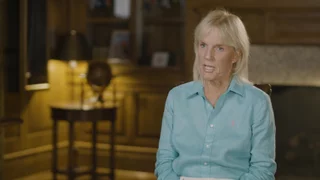 0:39
Carolyn Creekmore - Playing Pro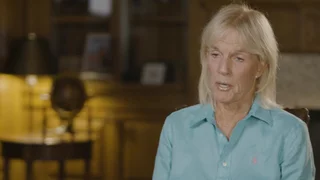 0:11
Carolyn Creekmore - Work In Dallas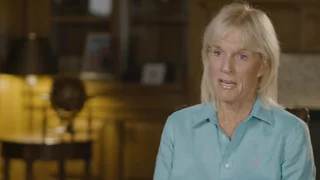 0:13
Carolyn Creekmore - Fitness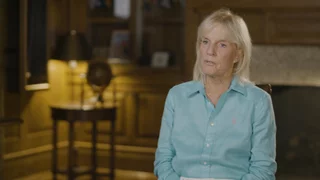 0:47
Carolyn Creekmore - Appeal To Game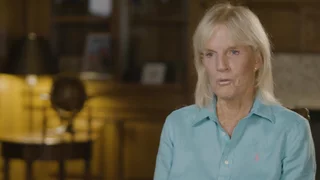 1:55
Carolyn Creekmore - Describing Her Game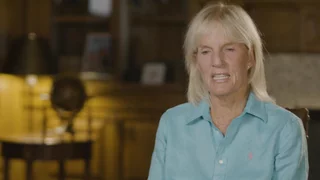 0:45
Carolyn Creekmore - The Future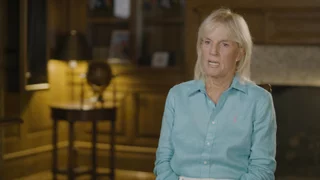 0:40
Carolyn Creekmore - Amateur Player
1:47
Carolyn Creekmore - Texas Competitors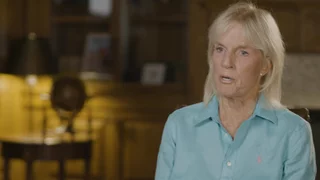 1:08
Carolyn Creekmore - Golf Mentors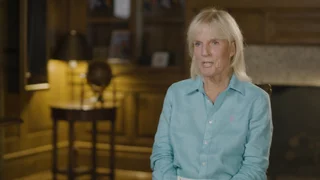 0:49
Carolyn Creekmore - Fulfilling Experience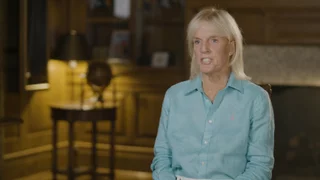 3:58
Carolyn Creekmore - 2009 Women's Four Ball
1:42
Carolyn Creekmore - US Women's Open Amateur Trophy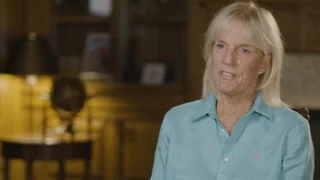 1:18
Carolyn Creekmore - Senior Women's Invitation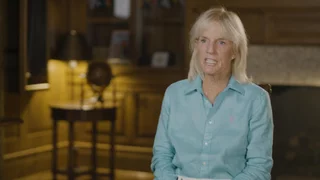 3:18
Carolyn Creekmore - USGA Women's Senior Amateur Championship
0:46
Carolyn Creekmore - Bush Center Warrior Flag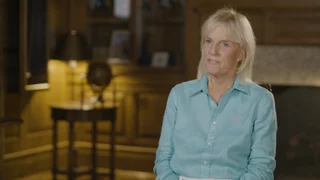 0:53
Carolyn Creekmore - Golf Advice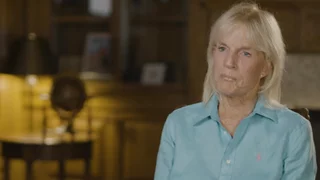 0:27
Carolyn Creekmore - Approach To Her Game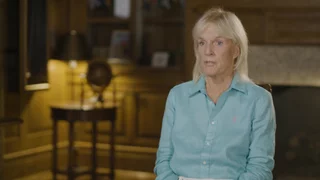 0:30
Carolyn Creekmore - Big Tournaments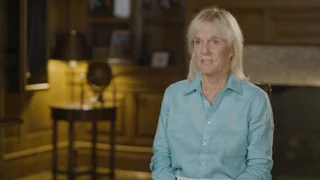 1:09
Carolyn Creekmore - 1995 Women's Texas Golf Amateur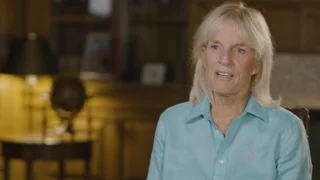 2:05
Carolyn Creekmore - 1997 Texas Women's Amateur Golf Association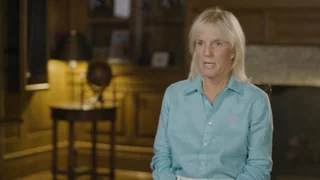 0:45
Carolyn Creekmore - 1998 International Four Ball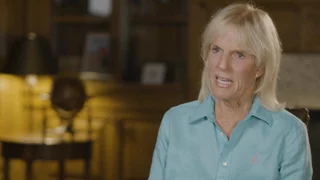 0:38
Carolyn Creekmore - 2003 Dallas City Championship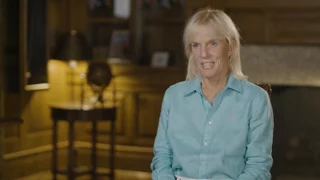 1:03
Carolyn Creekmore - 2005 Copa De Las Americas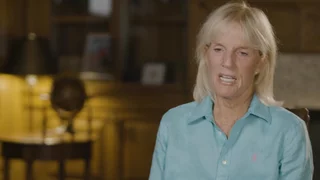 0:23
Carolyn Creekmore - 2006 Texas Women's Open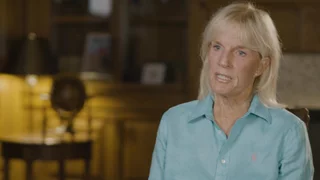 0:54
Carolyn Creekmore - 2009 Doherty Jones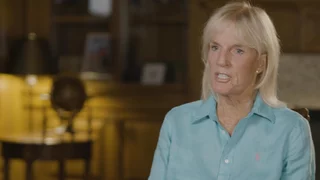 1:22
Carolyn Creekmore - 2011 Warrior Open
1:08
Carolyn Creekmore - Quick 9
Select Artifacts
2004 U.S. Senior Women's Amateur Champion
Working on the short game
Rolling the rock
Putting practice
Playing from greenside
Competing in the U.S. Senior Women's Amateur
Playing from the bunker
Finding the fairway
Chipping around
A Houston Links article recounting Creekmore's play in the one of her 21 Texas Cup appearances
Reading a putt
Chipping from an awkward lie
With friend and former President, George W. Bush
Carolyn Creekmore portrait
Creekmore with Mina Hardin and Anna Schultz holding the U.S. Senior Women's Amateur trophy
Carolyn Creekmore 2017 USGA State Team