Class of 2022
Barney Adams
Lifetime Achievement
Biography
Barney Adams' love affair with golf comes in many forms – player, entrepreneur, innovator, advocate, and leader. Barney came to Texas as the founder of Adams Golf in 1990, after buying the remnants of the Abilene based Dave Pelz golf company in 1988, Adams quickly grew the company to more than 100 employees and the leader in industry innovation. Adams' sketches of a fairway wood design from notes he made during fittings that specifically addressed the challenge of getting the ball airborne from a tight fairway lie became the Adams Tight Lies Fairway Wood, the number one selling fairway metal in golf. Adams took the company public in 1998, at the time, the largest IPO in the history of the golf equipment industry.
Adams' contributions to the game also include a fitting manual that became the foundation of the process the original equipment manufacturers use today and writing a story emphasizing moving to forward tees to derive more enjoyment and increase participation. The PGA and USGA adopted the principle, and "Tee it Forward" was born. Adams traveled the country as the organization's spokesperson to bring awareness to the project.
His philanthropic work is centered around The Ryan Foundation. Adams has been supporting the mission of The Ryan Foundation since its inception in 1992. His personal guidance and commitment to the Foundation has brought national awareness to finding treatment for MPS and LSD. The account of his first meeting with Ryan Dant's father was read by millions in nationally renowned sportswriter Dave Kindred's two feature Golf Digest articles titled, "The Power of Charity Golf" and "How Golf and Charity Came Together to Save a Life".
Long-Iron Replacement Took a Long Time
A young Barney Adams worked at a golf course near his hometown of Syracuse, N.Y., where his duties including arranging and cleaning clubs for golfers after their rounds. One observation he made as a teenager was that players' long irons were rarely dirty. Golfers didn't trust them. Never a fan of his fairway woods, he also believed that the most difficult shot in golf was a long second shot. Several decades later, his observation and years of work in the club fitting business paid off when in 1996, Adams invented the revolutionary Adams Tight Lies fairway wood.
From the Ground Up
Adams' success story defied the odds at every step. From humble beginnings growing up in an area not particularly known for golf to his long, winding, back-and-forth trek from job to job and state to state and back again, Adams persevered. He sold supermarket supplies and store shelving, but his passion for golf always led him back to the game. Ultimately, Adams bought the bankrupted Dave Pelz golf company located in Abilene, Texas, and started Adams Golf from a poor lie. His achievements were recognized in 2010 when he earned the PGA Ernie Sabayrac Award for lifetime contributions to the golf industry.
Looks Funny, Hits Well
Adams' sketches on a yellow notepad from notes that he had made during club fittings became the uniquely-designed, easier-to-hit Adams Tight Lies fairway wood. His design turned the traditional head shape upside down, thereby lowering the center of gravity while simultaneously increasing its hitting surface. "I don't care what it looks like. You've got to get a 'wow' response from your customer." Adams later authored a book entitled The WOW Factor, focusing on entrepreneurship and chronicling his path from laboring in obscurity to the sudden overnight fame brought about by the development of the club.
Rising Stock
The use of a television infomercial with endorsements from Tiger Woods' then-coach Hank Haney, 1981 Open Champion Bill Rogers and Texas Golf, LPGA and World Golf Halls of Fame Member Carol Mann helped send sales of Tight Lies soaring and led to Adams Golf going public. In 1998, it had the largest initial public offering (IPO) in the history of the golf equipment industry. Adams Golf was also named to the Inc. 500 Fastest Growing Small Companies list and won an Industry Week Top 25 Award for Growing Manufacturing Companies. Adams was named the Manufacturing Entrepreneur of the Year by Ernst & Young in 1999.
Giving to Others and to the Game Itself
Intrigued by golf clubs, but more enamored with the spirit of the people who play the game of golf itself, Adams used golf as a vehicle for charity long before he became famous. A supporter of the Ryan Foundation since 1992, he has helped bring life-saving national awareness to finding treatments for the rare genetic diseases MPS and LSD. Adams also helped Folds of Honor, which provides life-changing scholarships to the spouses and children of America's fallen or disabled military, get its start. His signature play was securing his friend, President George W. Bush, who incidentally had a dog named Barney, to be the tournament's inaugural speaker.
Keepsake: Honorary Member
The PGA of America recognized Barney Adams' importance to its members and the game it protects.
Deep Dive Interview
More stories of golf, business and philanthropy from impresario Barney Adams.
Barney Adams - Moving to Texas
Deep Dive Video Interview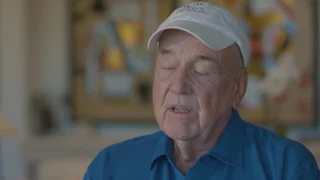 8:10
Barney Adams - Moving to Texas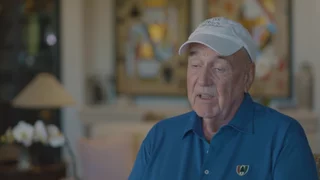 2:11
Barney Adams - Wow Factor Book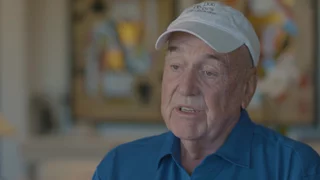 1:42
Barney Adams - Tech Job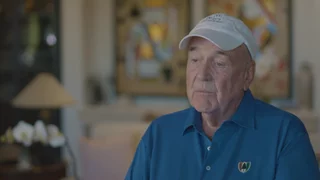 2:37
Barney Adams - Ryan Foundation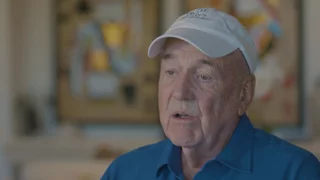 0:58
Barney Adams - Ernst & Young Award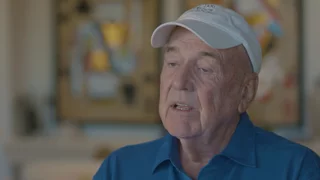 0:25
Barney Adams - Is Golf Fun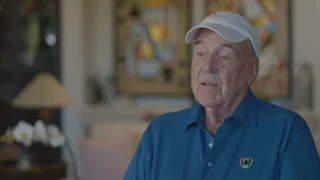 1:20
Barney Adams - Video Reaction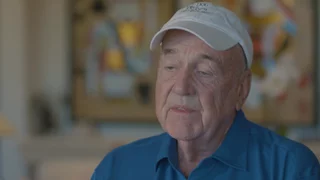 1:36
Barney Adams - Introduction to Golf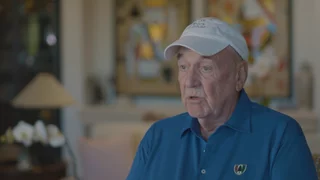 0:36
Barney Adams - Patents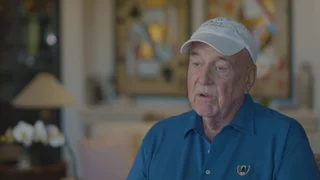 0:34
Barney Adams - Golf Meaning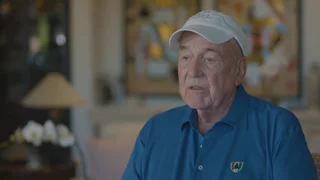 0:33
Barney Adams - Education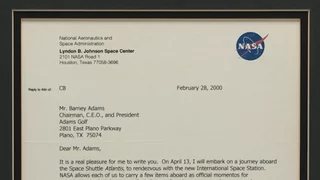 0:42
Barney Adams - Astronaut Letter & Picture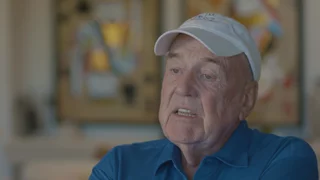 5:34
Barney Adams - Tee It Forward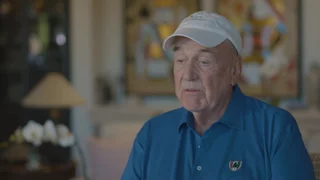 0:31
Barney Adams - Clarkson Hall of Fame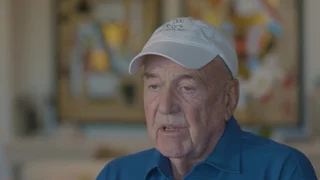 0:38
Barney Adams - What To Know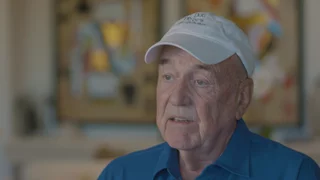 0:36
Barney Adams - Texas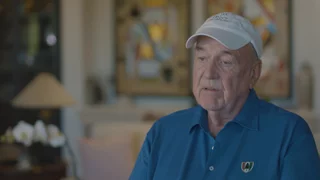 0:56
Barney Adams - PGA Award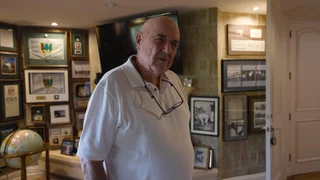 1:07
Barney Adams - Entrepreneur of The Year Award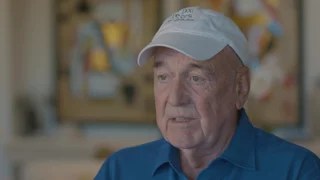 0:49
Barney Adams - Future of Texas Golf
Barney Adams Artifact Gallery
Barney Adams letter from NASA
Barney Adams original Tight Lies club
Barney Adams 2010 PGA Lifetime Achievement Award
Barney Adams "The Wow Factor" book cover
Barney Adams original stock certificate for Adams Golf Inc.
Barney Adams 1999 Entrepreneur of the Year Award
Barney Adams 2010 letter from George W. Bush
Barney Adams 2010 PGA Award Winner write up
Barney Adams 1998 Entrepreneur of the Year finalist award
Barney Adams receiving the 1999 PGA Entrepreneur of the Year award